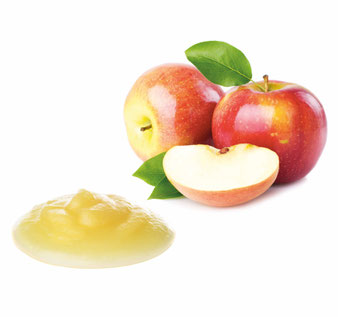 Puree

Fresh Purees
To ensure the great quality of our purees the fresh, ripe fruits are already controlled during intake. After a diligent sorting process the fruit is processed and then filtered. This gentle production process guarantees highest quality and consistency.
By choosing a particular filter size the density of the product can be adjusted to customer requirements.
The manufactured puree can then be hold in drums or in storage/buffer tanks until the customer´s call-off. 
Range

Apple
Pear
Sour Cherry
Black Currant
Red Currant
Raspberry
Strawberry
Kiwi
Cranberry
Plum
Blueberry
Blackberry
Mirabelle
We have also organic purees in our product portfolio. For further kinds of fruits please contact us!