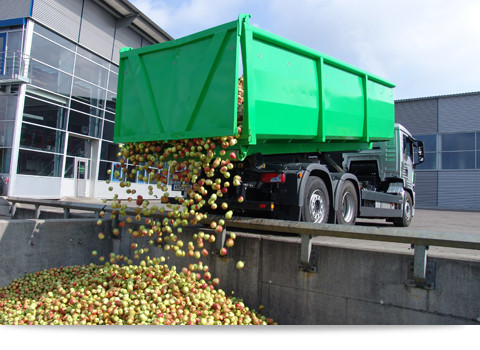 Delivery

Delivery of raw material – an initial quality check
The fresh and ripe fruits are delivered in trucks or boxes. Before offloading, the apples have to pass a visual control by our quality management team.
During the offloading process the apples are checked again to ensure the correct quality.
During the busiest time of the season we offload up to 80 trucks per day.