Dreher - then and now

From "Most-Fidele" to Spirit of Fruits
The Founder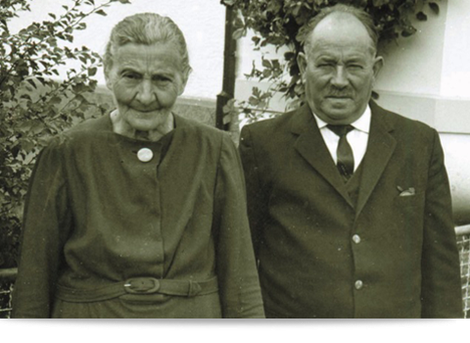 1924 – Fidel Dreher (1st generation) bought a mobile juice press. With this press he went from door to door and pressed the farmer's apples to juice. This juice usually was fermented into Cider.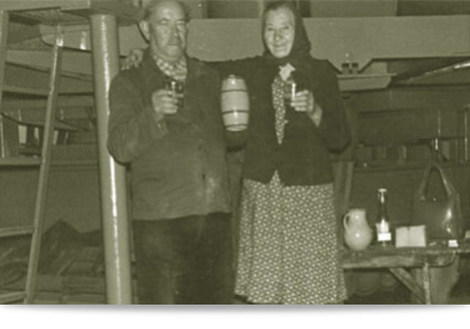 1941 – The first press was installed and put in operation in their farmhouse in Königsheim. Due to the difficult times that press wasn't paid with money, but with bacon and flour.

The big change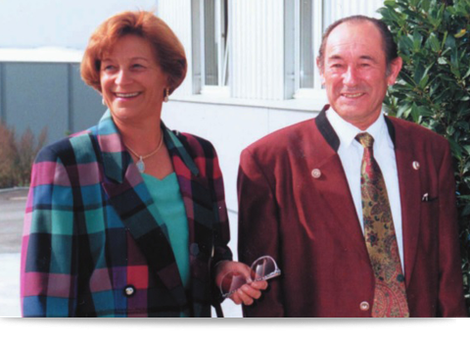 1978 – Due to the bad apple availability the business had to be moved 50 km south to our new in Stockach near the Lake of Constance. The construction of the first production and warehouse building in Stockach finished in the same year managed by Hans Dreher (2nd generation) with his wife Cäzilia.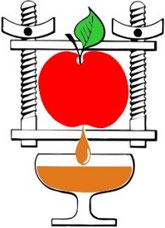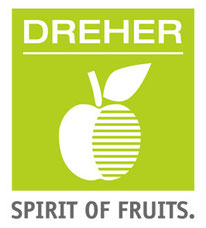 2006 - Our corporate design was completely redesigned and adjusted to the demand of the international market.
It changed from "Most-Fidele" to "Fidel Dreher – Obstverwertung & Kelterei" to 'Dreher – Spirit of Fruits' to attract new customers across Europe.

The Visionary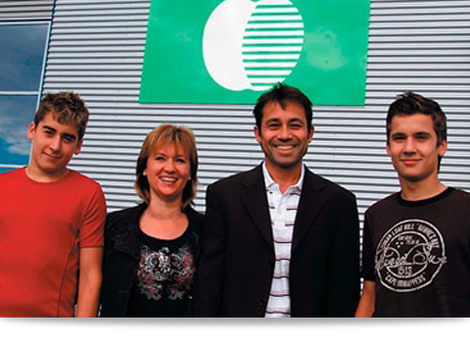 2012 – Hans – Peter Dreher is managing the business in the 3rd generation since 1994, with his wife Petra and the 4th generation's sons Felix & Florian