Dreher Poland Sp.z o.o.

The new company area comprises more than 60.000 square meters.
In the first stage of expansion the production building was built up on a surface of 6.000 square meters. 
There are plenty new jobs in the region through employment of Polish staff members. On the premises, production halls arise with several fruit presses and storage tanks as well as up-to-date fruit collection sites.
Start of the production was autumn 2017.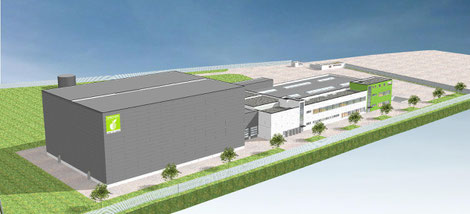 The new production plant is situated 200 km to the south of Warsaw and benefits in several ways from the closeness to enormous fruit growing areas, which provides advantages for the raw material logistic as well as a very good starting position for deliveries to customers in the north and south of the current supply areas.
Beside the support of the production, logistic and component suppliers, the new location benefits especially from the know-how of the main plant in Stockach. This is also the place, where trained many employees for the high "Dreher-Standard". This standard will be used likewise in Poland.