New plant in Poland

The new production plant of company Dreher is arising in Koprzywnica nearby the city Sandomierz in the Woiwodschaft Heiligkreuz.
In 1978, the 2nd generation namely Hans Dreher transferred the company headquarters to Stockach and thereby directly to the fruit growing area of Lake Constance. Today it is likewise the strategic thought of Hans Peter Dreher - in the 3rd generation - to build a new production site in Poland among numerous fruit growing areas.
Short distances between grower and factory are the basis to optimize the production processes.
Apple juice (NFC) of the highest quality will be produced with state-of-the-art technique in the new plant in Koprzywnica from 2017 on.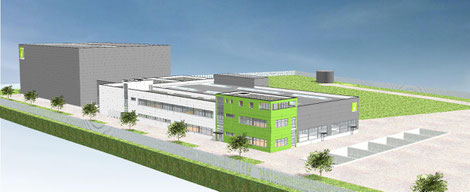 Find more about this click here.
Legacy since 1924.

We are a mid-sized, family-owned company with a long tradition and are based in the region of the Lake of Constance.
The company is currently managed by Hans-Peter Dreher in its 3rd generation.

Our family name stands for high quality and innovative products. As a supplier we are focusing on building long term relationships with our customers.
Dreher's product range includes fruit juices (NFC), concentrates (FC) and purees, which we deliver to our customers or their partners across Europe.
We use the latest equipment and expanded greatly our factory over the last years.
Find more about us click here.